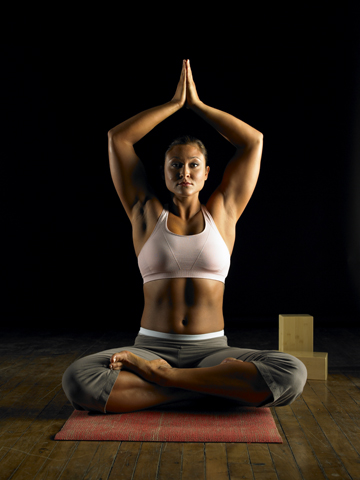 There are many people, all over the world, who participate in yoga as one of their daily exercise routines. Yoga has been around for many years and is a traditional physical, mental, and spiritual discipline that originating in ancient India. The goal of yoga, which many people may not be aware of, is to attain a state of perfect spiritual insight and tranquility. Yoga is also associated with meditative practices in Hinduism, Buddhism and Jainism, and is something that many people enjoy doing as a group. Many gym facilities incorporate yoga into the workouts they offer to their customers, and it has proven to be one of the most popular forms of exercise today.
Yoga has many different accessories that you are able to use to assist you in this workout. Whether it is a yoga mat, yoga straps, yoga blocks, or a yoga stretch board, these materials will drastically improve your workout and help you to achieve the results you wish. The goals of yoga vary depending on the person and the range of how much they want to improve their health. The main goal of yoga is actually to liberate oneself from all worldly suffering, and is described as entering the world again. Yoga is a routine that is easy to enjoy and is something that anyone can do. Unlike other activities such as basketball, soccer or general jogging, anyone at any age can participate in yoga and get something out of it.
If you are interested in yoga and all that it has to offer the mind and body, look into what your local gym facilities are offering and get enrolled in a yoga routine today. Despite what some people may think, yoga can be just as much of a workout as any of your typical sports would be, so don't hesitate any longer in experiencing what this exercise is all about.
Comments
comments