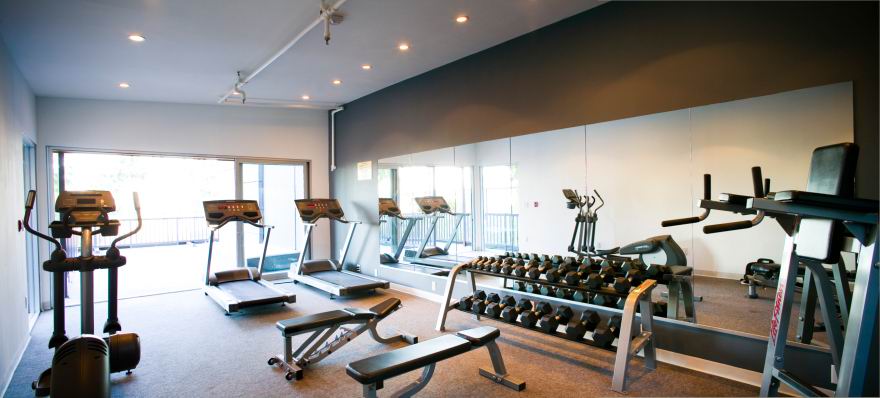 There are many things people should consider when trying to find the perfect gym to sign up for. First, you want to figure out what your goals are in going to the gym – whether you want to lose weight or just tone your muscles. Next, you should choose a gym that you feel comfortable working out at. People tend to slack off if they are in a surrounding that they feel uneasy in. Visiting several gyms, at several different times of the day is the only way to determine what gym you would like to attend, what time you want to go, the friendliness of the staff, the cleanliness, and the stability of the equipment.
Another important element is finding the gym that has the right personal trainer for you and your exercise needs. If you have a certain training routine that you are used to, find someone that has a long history of experience and who will test your current condition before enrolling you in a routine. You want a trainer who is going to motivate you and be interested in your overall outcome. Having conversations with numerous trainers is the only way you will find the perfect one.
Next in line is the fitness accessories and equipment. You want to make sure that whatever gym you decide to go to, that it has the right equipment available for you to reach your ultimate goals. Most exercise machines that are used to target major muscle groups, work all the same, so it can be confusing as well as overwhelming in picking out the right equipment. The key is to look for specific equipment such as treadmills and steppers.
Make sure when searching for a gym to remember that the most expensive gym isn't always the best gym. Just because it is popularized on TV or is a well-known chain, doesn't mean that the gym you pick will make you will feel comfortable and at ease when you are working out.
Whether you are looking for aquatic fitness facilities and equipment, or your run of the mill aerobic fitness centers, make sure to look into everything that each place has to offer. Doing a little bit of research never hurt anyone and in this case, it will only benefit your total outcome in the end.
Comments
comments