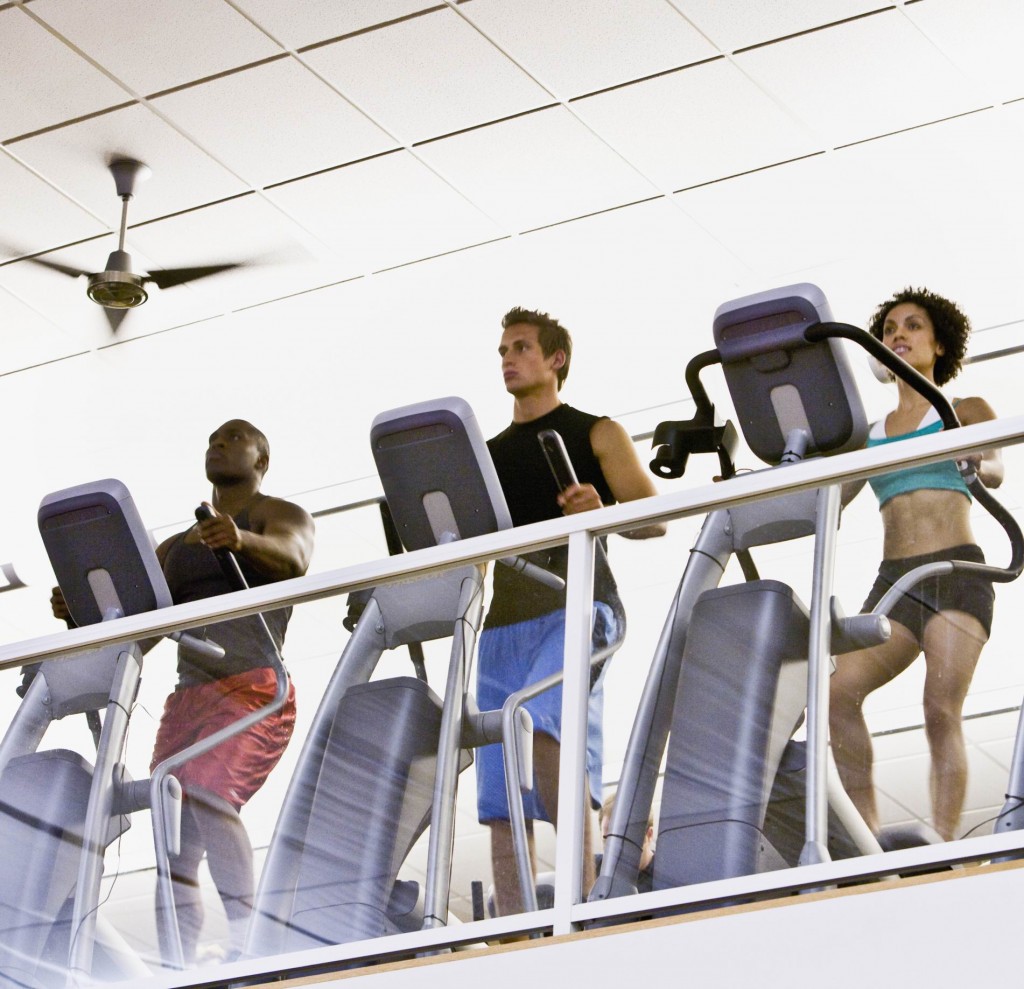 With the holiday season and the New Year fast approaching, many of us will be looking to get fit and to lose some weight to look our best. Sadly, many of these resolutions don't last beyond the first month. The key to sticking to your resolutions is to find a good health club or fitness center that's right for you. It has to have good, motivational staff that will encourage you to achieve your goals. It has to offer facilities, activities and workouts that you want to keep you going back. Most importantly, it has to be clean, affordable, and convenient.
Staff
A health club or fitness center with well trained staff that can motivate you is particularly important for beginner gym-goers. The staff must be able to answer your questions about any workouts and show you how to use the gym equipment. Be sure to ask about the staff and their qualifications. Also inquire if there are personal trainers available. A few sessions with a personal trainer can also be helpful to help you to map out your goals and encourage you along the way.
Facilities
Some health clubs or fitness centers offer only the most basic facilities while others have pools, saunas, and perhaps even a spa that offers massage therapies. Larger gyms may also have nutritional therapists attached. Ask about these additional benefits but try not to be dazzled by them. Too often, many of us sign up to these fitness centers with the best of intentions but do not use any of the facilities. Decide on what you want and don't over commit yourself to an expensive contract. If undecided, ask if the health club or fitness center has a trial period so you can determine what facilities you will really use.
Equipment
Before committing yourself to a gym, ask for a tour of the facilities and ask to test some of the equipment to make sure it is well maintained. There should be a wide variety of machines, including guided machines and cardio equipment like treadmills and ellipticals. If you enjoy working with free weights, make sure these are plentiful. Other popular equipment include fitness balls and floor mats.
Group fitness classes
We all have different workout preferences, with some preferring solitary workouts while others enjoy more structured programs with a larger group. If you prefer classes, make sure your gym has a good mix of group classes at convenient times throughout the day. Aerobics, Yoga and Pilates are popular options. If there is a specific workout program that you would like to try like Zumba or High Intensity Interval Training, equire if the gym offers those programs.
Cleanliness
On your tour of the facilities, make sure the health club or fitness center is clean, with appropriate locker space and well maintained toilets and showers. The workout area should have plenty of gym wipes, or disinfecting spray bottles dotted around the room with paper towels so you can wipe down the equipment after you have finished.
Contracts and costs
The right health club or fitness center should be within your price range. Most offer a variety of contracts to suit every budget. Some will have pay per use contracts while others charge a little more in exchange for allowing its members to visit different gyms in the chain. Some contracts will be monthly while others will be for the whole year. Shop around and compare prices, making sure to only pay for what you need. Also, enquire if you can put the contract on hold in case of illness or travel.
Convenience
One of the most important factors to consider when choosing a health club or fitness center is its convenience for you. If it is a hassle to get to, you will be more likely to give up your workout for the day. Make sure the gym is in a suitable location for you, with the appropriate operating hours. If early mornings are the only time that will work for you, make sure the gym opens early. If group classes are more your style, make sure these are at times that suit you. Visit the gym during peak times to ensure that it isn't overcrowded as this will reduce your enjoyment of the workout. If you will need a child minded while you are working out, ask if the gym has childcare facilities. Don't forget to ask about their operating policies during the holiday season.
The right fitness center or health club has to feel right for you. To help you decide, watch out for free trials or ask if they have a pay as you go option. Some gyms also have incentive periods where they waive joining fees or offer discounted trial memberships. Remember – the more you like the gym, the more likely you are to stick to your resolution so don't be too quick to decide on the right gym for you.
Comments
comments