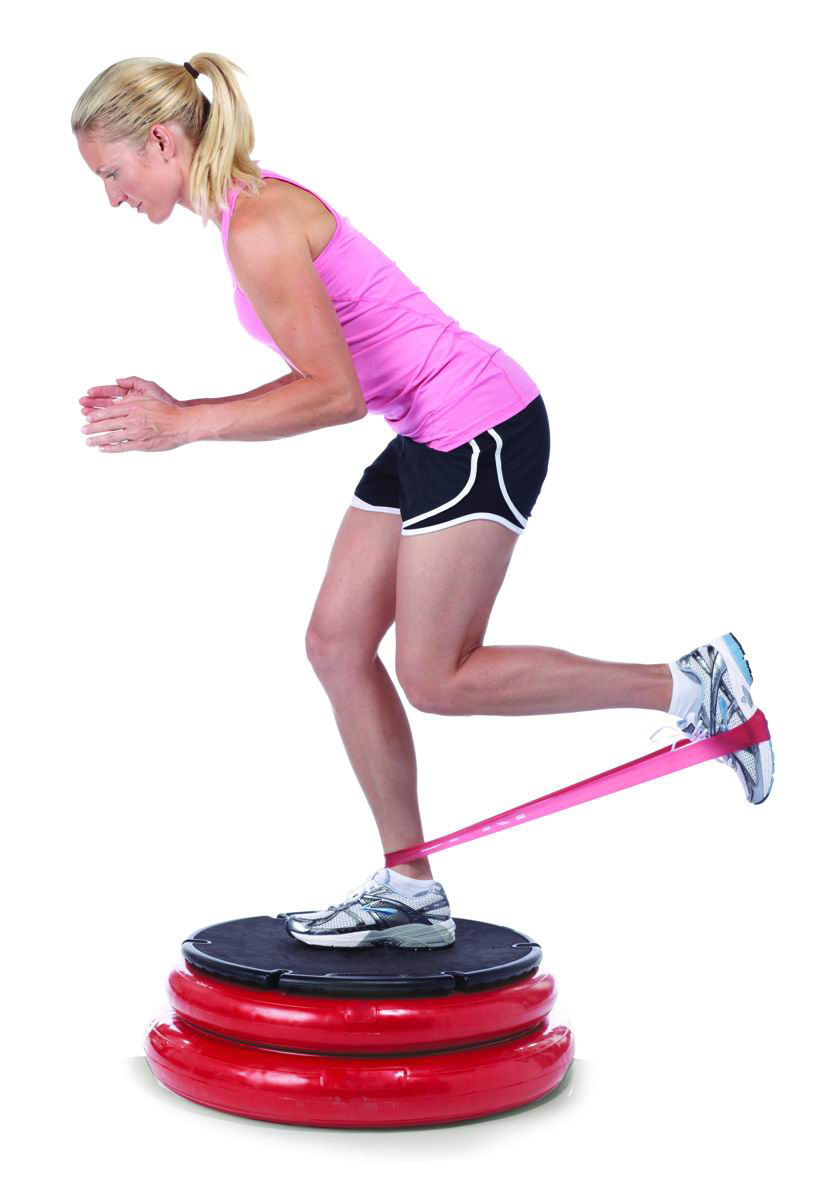 Most gym goers would find themselves familiar with the original Step. For decades this piece of fitness equipment has been firming abs and toning bodies. The original Step has been a core component for group exercise Now a brand new product, and one that has fitness experts and trainers very excited. It's called the The Step360, and it combines the best features of several popular balance and exercise products while adding new features never before seen in similar products.
Designed by martial artist John Cole to help him with single leg kicks, the The Step360 consists of two inflatable round tubes topped by a flat, hard board. This story explains a little of how the Step360 came to be.  This setup allows for all the balance and strength training of a balance board or Bosu, but the flat surface emulates the natural position of the feet, unlike similar "squishy" products that have you attempting to balance on a soft, pliable surface. The Step360 is completely adjustable to any experience level as well. Simply inflate the tubes fully (using a simple hand pump) for an easier workout, or inflate them less and less for a much more challenging experience. If you're a beginner at balance exercise, then you can simply only inflate a single tube to make things easier.
The Step360 also includes a feature that no other product can boast of. Along the sides of the flat board are notches where you can attach resistance bands, which will give you a true multi-purpose workout. Just try using a resistance band while balancing on the half-inflated tubes and you'll understand the true meaning of challenge! The Step360 also functions as a step trainer, which has been proven to be an extremely efficient cardiovascular workout. You can also simply combine any of the aspects of the Step360 to form your own personalized workout.
One of the most respected trainers in the fitness world, Jessie Pavelka, has worked extensively with the product and has designed several quick, high-intensity workouts that will help with virtually all aspects of your workout and fitness routines. Fitness expert Robert Sherman has also been instrumental in designing workouts and classes based around the Step360. The Step360 comes with a wall chart showing you various exercises, and an instructional DVD.
Comments
comments