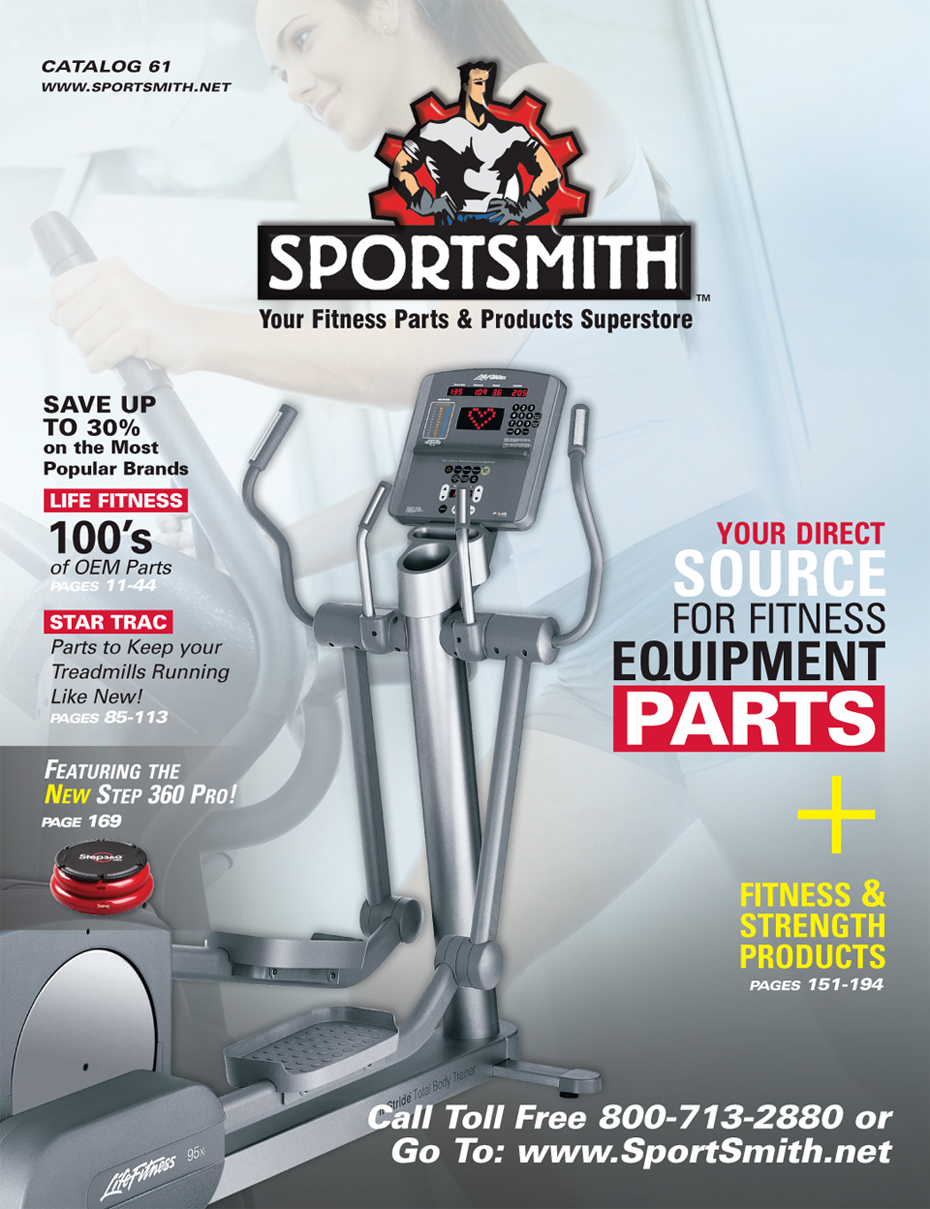 Sportsmith is proud to announce that our Catalog 61 is now available in digital format. Catalog 61 is the first of many in the new online digital format to better serve our customers and take advantage of the growing trend towards digital and online service.
Our digital catalog comes in high-quality Flash format, and you will need Adobe Flash Player 10, which is available for free here.  It is incredibly easy to navigate pages and zoom into areas that interest you. It also features a handy search function, so you can go directly to the pages you want with a simple click of the mouse.
Sportsmith is proud to bring our customers the easiest and most convenient ways to place orders with us. One more way to better communicate with the industry we serve. We're preparing all sorts of new and exciting ways to make your shopping and ordering easier in the near future as well!
To view the digital version of Catalog 61, click here.