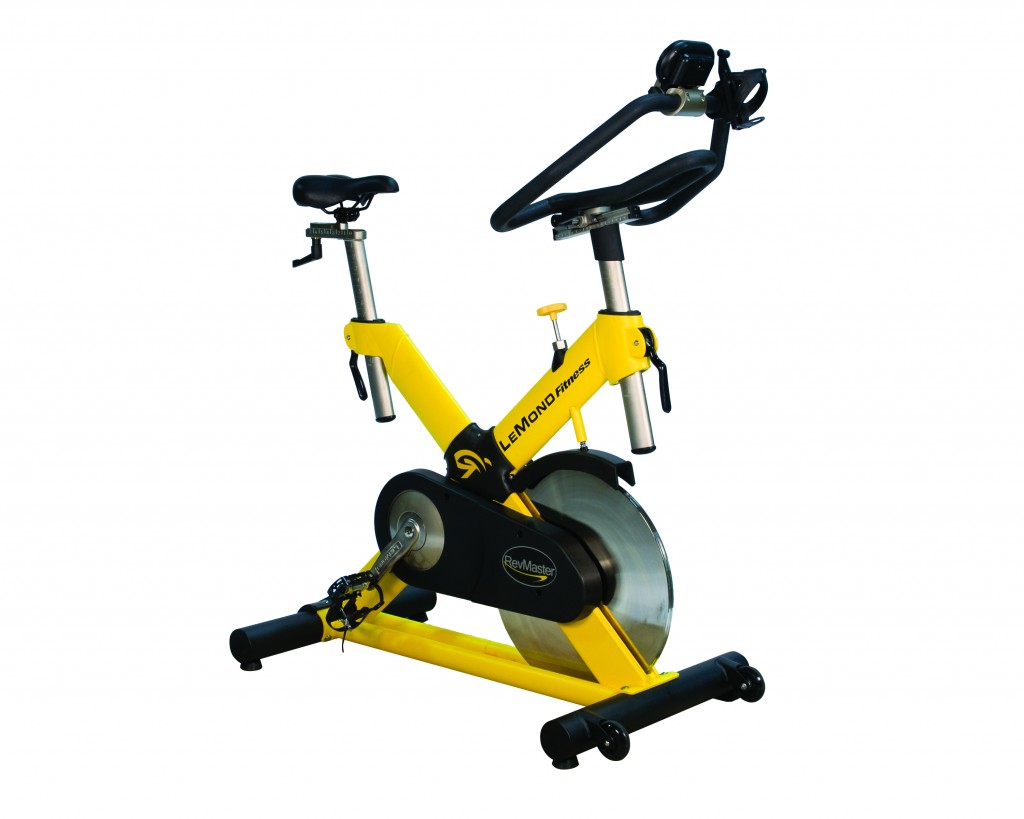 Indoor Cycling or Spinning has become a cornerstone of modern fitness. The sessions combine cardiovascular exercise with variations in pace and technique to give an intensive workout and training program. Spinning is a versatile class which attracts everyone from professional athletes to complete beginners.
The Past.
Stationary bikes had been part of gym workouts and home routines for years when the concept of Spinning revolutionized indoor cycling. Long distance cyclist Jonathan Goldberg a.k.a Johnny G came up with the concept in the late eighties and debuted it in the early nineties.
Johnny G arrived at the Spinning concept when he narrowly avoided an accident while training outdoors at night. He knew that a stationary bike would allow for a safe indoor workout and also allow him to concentrate fully on performance rather than the road or terrain. However he also knew that the workout on a stationary bike was too limited and inefficient to really be a decent training session.
Rather than make do with stationary bicycling,  Johnny G aimed to create a bike which mimicked his road bike in as many ways as possible. Perhaps most importantly the Spinning bike allowed the rider to stand up to pedal.
Training indoors not only created advantages in terms of road safety, especially relevant when so many people can only train in the evenings after they finish work, but it also addressed seasonal variations in temperature and weather which can interfere with getting a safe and optimal workout. Safety and training was the original inspiration for Indoor Cycling; the combination of the two is what has made this class so popular.
Johnny G owns the Spinning brand but competing programs exist such as Reebok's Studio Cycling and Keiser's Power Pacing. The official Spinning program is currently in partnership with Star Trac while the original partner, Schwinn, now has an independent program called Schwinn Indoor Cycling.
The Present.
News about the Spinning program spread fast in the USA and from there to Europe and beyond until indoor cycling became one of the most well established fitness options available. The workout is safe, low impact and can burn up to 500 calories in 40 minutes while working not just the legs but different muscles groups such as shoulders, triceps, abdominals, back and hips. This appeals to people of different backgrounds with different fitness levels and different fitness and training goals.
What makes the indoor cycling concept so versatile for groups of mixed individuals is that people come together and experience the energy of a group atmosphere but are not expected to complete the workout or make progress in tandem with the rest of the group. The non-competitive nature of Spinning means that although the whole group may increase their effort level to simulate riding up a hill the actual increase in intensity is tailored to each individual. No one is left behind and no one crashes ahead. This individual workout in a group setting is part of what has made Spinning so popular; group energy without herd choreography.
By monitoring heart rate, distance, speed and intensity,  it's possible to have sessions be effective training for pro athletes and a good calorie burning workout for general fitness enthusiasts. In the Johnny G program,  different sessions have been created such as Race Day Workout, Endurance Workout, Recovery Workout, Interval Workout and Hill Workout.
Instructors don't just guide cyclists through techniques but provide strong vocal motivation and help participants use visualization to excel at their workout and meet their long term fitness and training goals.
The Future.
In an interview with WebMD Sports and Fitness,  Johnny G spoke about his vision for the future of Spinning as being focused on increased instructor training. The idea of using an instructor to push motivation can be developed by involving the idea that physical and mental wellbeing and accomplishment are interconnected. A good mental approach boosts physical performance but equally a good workout,  where a cyclist faces challenges, overcomes adversity, exceeds expectation by developing ability and so on will create a better mental outlook away from classes. It's likely that this therapeutic angle will become much more deeply ingrained over the next few years.
Accompanying language led visualization and motivation will be advances to the already rapidly developing audio and visual elements of indoor cycling. Specially structured music, video and lighting will simulate a road bike journey, aid visualization of the workout such as increase, decrease of intensity, and assist an overall mental journey throughout the session. The immersive aspects of indoor cycling are certainly going to be a big growth area.
In the bikes themselves, the future of Spinning is predicted to be in the customizability of the equipment. Bikes, which tilt and move around to simulate not just road biking but different terrains are another potential avenue which may take off. Even PowerPlate has made a powerBIKE which uses PowerPlate vibrations to increase muscle activity and boost calorie consumption during a workout. Diverse approaches are sure to be seen but what will remain constant is that Spinning provides a safe, intensive and varied workout or training session.