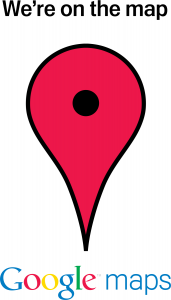 Sportsmith LLC has been recognized as a Google Favorite Place. This is a very exclusive title, given to only 1% of all businesses in the United States. Essentially, a Favorite Place is any business that has been found online by Google and clicked on, then ended up in the top percentile of all businesses found by Google. Pretty impressive considering the number of businesses out there!
As part of this promotion, Google has issued each business that qualifies with a "QR Code" decal. This is a special barcode that can be scanned with any smart phone camera (via a downloadable application) that will function as a sort of "marker" on Google Maps. Scanning the code will bring up specific information about that business, and allow access to user reviews, any coupons that have been released, or allow the user to add the business as a personal favorite.
Sportsmith is proud to not only be recognized by this unique honor, but to also participate in Google's initiative to put America's business "on the map". We would like to extend our thanks not only to Google, but particularly our customers, without whom accolades like this would not have been possible.