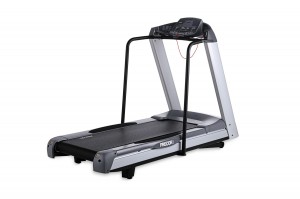 If you run a fitness center or a gym, keeping your exercise equipment and facilities well maintained is one of the golden rules you have to do for your club members.
There is nothing more disappointing and irritating for a fitness club member to see a sign that says "Out of Order" on the fitness equipment they want to use for their exercise routine.  Just imagine the impression your fitness center would give if this sign would be around for weeks or months.  Your gym goers would surely think twice before signing up for next month's membership and find your fitness center irresponsible to keep their equipment and facilities well maintained as well as poor management.
Without these recurring membership income and less new sign ups, just think what would happen to your fitness business long term.
Exercise equipment can be very expensive.  There are fitness centers that have the best and newest equipments available however they may also come with a steep gym membership fee.
Other fitness centers lease machines or possibly get used ones to save on the cost.  However not all fitness centers know the value of maintaining their fitness equipment to ensure that these exercise machines would last longer.
What are the ways to maintain your exercise equipment?
Ensure that your gym equipment are kept clean – People come to the gym to do their work outs and eventually sweat.  Have a staff perform simple cleaning tasks at certain time intervals.  This way, they will be able to also observe If a certain machine needs small repairs while cleaning it.  Provide small towels near the gym equipment so that guests can wipe off any droplets of sweat before they use the exercise machine, and after they use it
Take note which fitness equipment is commonly used.  Cardiovascular and Resistance building equipment are probably the most commonly used among fitness goers.  Set a schedule to the staff to have them regularly test the equipment, find out whether there is a slight repair needed or if the whole machine needs to be replaced.  You don't want your gym goers to sue you when they have an accident due to a poorly maintained exercise machine.
Check the manual of your exercise equipment manufacturer – Guidelines will be writing in these manuals so that you can allocate how long and how many people you would need to get your maintenance job done.
Lubricate the pedals of exercise bicycles, elliptical machines, cross trainers
Disinfect and wipe fitness equipment thoroughly – You do not want diseases spreading around your customers
Your fitness staff should be well trained with the maintenance and cleaning guidelines of gym equipment
Keep a repair kit available in your gym
These simple steps to prevention will keep your gym equipment working in good shape and save you from unexpected breakdowns or costly repairs if proper maintenance was observed.
Your fitness center would also get a good reputation among gym goers and fuel your business.