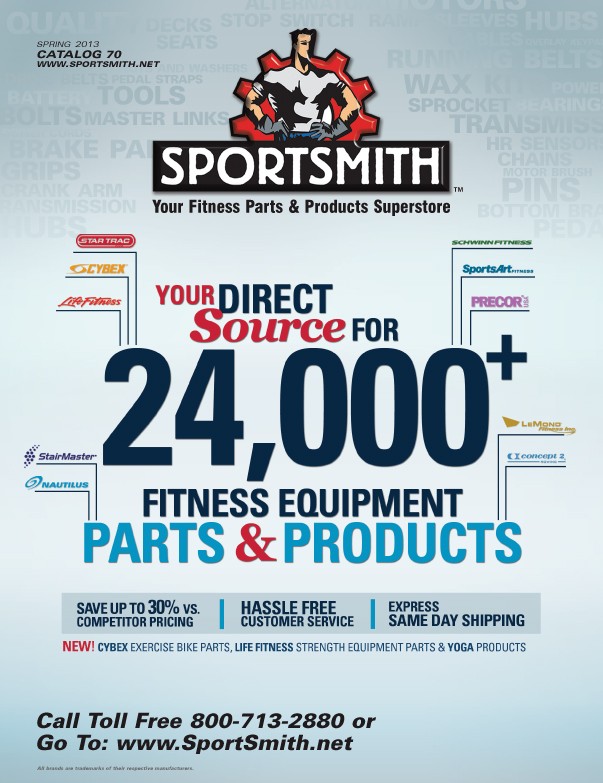 Hot off the press is the new Sportsmith Fitness Parts & Products Catalog along with the Sportsmith Fitness Training & Conditioning Catalog and we have the inside scoop on what's new! First off you have to check out the Smart Phone App Tag Feature! Throughout the catalog we have tags for videos, tutorials, error code messages, and articles to help make maintenance just a bit easier!!!
Find newly featured replacement parts for the LifeFitness Seated Leg Curl model FZSLC and model PSSLC. Also new to the Sportsmith catalog are replacement parts for CYBEX bikes 625R & 625C.
Here's a list of some of the new products we're excited about and featured in the new catalog!!
Can't find a part or product you need in our catalog? Don't forget to check out www.sportsmith.net or call 800-713-2880 for a complete list of parts and products offered by Sportsmith.