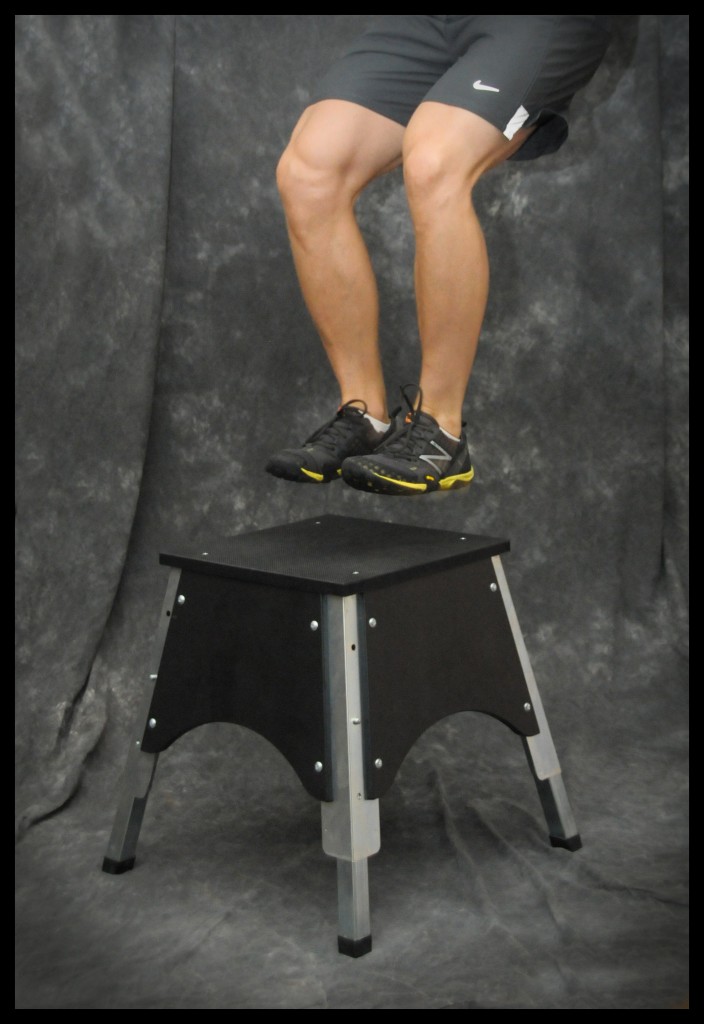 Check out the new Adjustable Pyramidal Plyometric Boxes (Plyo Boxes). Notice the word "adjustable" in there, too. These boxes can be set to three different heights; 16, 20, and 24 inches, all easily done with no tools required. Most Plyo Boxes are set at a fixed height. Not these! Now you don't have to buy multiple boxes to suit your needs, not to mention lugging them with you if you want to use them someplace other than your own home.
The new adjustable Plyo Boxes are extremely portable. It weighs less than 25lbs. total, and will easily fit in the back seat of your car. They also come unassembled, which means the parts fit flatly in a shipping box. That means more savings for you, as a huge shipping box isn't required. Therfore big savings on shipping these bad boys! While you do have to assemble it, it's quite easy and only takes a few minutes. All that's needed are a screwdriver, a socket and socket driver, and an electric drill to tighten everything up nicely. Once it's assembled, you'll find that the adjustable legs make it somewhat sturdier than traditional boxes, especially if you find your workout area uneven. The top surface of the box is also very tactile, and you will have superior traction even if it gets wet or is set at an odd angle.
SPORTSMITHä strives to provide our customers with the newest, best products on the market to day. These new adjustable Plyo Boxes are some of the best available, and with the double bonus of less expensive shipping and portability/adjustability, you simply cannot go wrong purchasing one of these.
Adjustable heights of 16", 20" and 24"
Based on the geometry of its design, the plyo box gets more stable as the height increases
Height adjusts in 4" increments
Portable enough for easy travel to any workout location
Compact size fits in the trunk or backseat of your car
Weighs less than 25lbs
Durable Plyo Box is Designed for Serious Use and Looks Incredible
Measures 15 1/2" x 15 1/2"
Zinc plated metal legs
HDPE sides
Assembly required
For more information about the adjustable plyo box click here.
How to Assemble the Adjustable Plyo Box.

Adjustable Plyo Box Demo