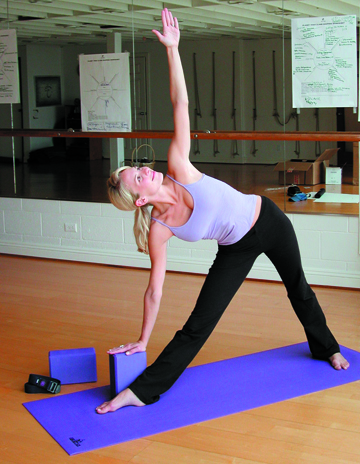 Among, the other high quality gym products we sell, we are proud to provide the best yoga blocks, yoga mats, and yoga straps. Our yoga equipment is used by the best professional trainers and the highest quality health clubs in the industry. Yoga mats and other equipment are in high demand. Some of the most successful group classes in fitness today are yoga classes. Health clubs and personal trainers need to have enough yoga equipment to appease the masses. We provide high quality cost-effective yoga blocks, yoga mats, and yoga straps to maintain the great standards of your business.
In the beginning, of your health clubs yoga training classes, yoga straps are extremely helpful. They assist all different yoga levels in successfully maintaining poses. Your yoga students will gain confidence, which will lead to more visits, with our awesome selection of yoga straps.  As your yoga students continue to improve, it is important to present new challenges. This is why we provide a wide selection of yoga blocks. Our yoga blocks can support all different weight levels. If your health club or professional class teaches P90X, we have great yoga blocks to use with this program.
Our selection of yoga mats are light weight and are perfect for all levels of yoga training. From beginners to yoga experts, our yoga mats can be utilized. They provide a smooth non-slip surface, which provides a great location to learn. Treat your customers to high quality yoga mats and keep them coming back for more.  Browse our amazing selection of yoga equipment and let us help your business stay up to date.