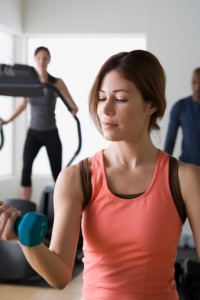 Family Health & Fitness Day Starts Sept 29
Saturday, September 29 2012 is an important day for America. It's not an anniversary of a battle, although it could be seen as a day to engage in battle against the so-called Obesity Epidemic that is sweeping America and the developed world. Family Health and Fitness Day USA  aims to promote health and fitness across America by keeping it in the family.
According to the US Surgeon General's report on physical activity and health,  more than 60 per cent of American adults and almost half of the nation's children do not engage in enough physical activity to maintain health. Family Health and Fitness Day USA aims to encourage parents and children to enjoy activities together and learn how to live a more healthy lifestyle.
Organized by the Health Information Resource Centre (HIRC), 2012's event is the sixteenth of its kind. It's a national and local initiative, with organizations such as schools, hospitals, parks, malls, health clubs and Christian groups such as the YMCA and YWCA hosting non-competitive health and fitness functions for all the family to enjoy.
Family Health and Fitness Day USA is a national wake-up call, aimed at getting families together to learn about nutrition, health and fitness and participate in fun events across the country.  It's a day for families to focus on fitness and make a dent in the frightening statistics relating to obesity and poor health.
The Obesity Epidemic in America
According to the Get America Fit Foundation (GAFF), more than 60 million adults are obese, while 9 million 6 – 19 year olds are overweight. The presentation of hypertension, diabetes and other obesity-related conditions in children is on the rise. As these life-threatening diseases are normally associated with obesity in adulthood, there is a real danger that the current generation of America's children may not make it into old age.
The statistics make for sobering reading. In the space of around thirty years, childhood obesity has effectively trebled, with almost one third of America's youngsters either overweight or obese – that's around 23 million kids.
Why the big rise? Children are now eating around 1,000 calories a day more than they need, and spending up to 6 hours a day in front of the television, computer or games console. Back in the 1960s, almost half of all children cycled to school, but fear of crime, changing weather and increased affluence mean that these days, kids are either taken to school or drive themselves there.  In addition, physical education is no longer a priority on the school curriculum.
Why it's important to be fit and healthy
In purely monetary terms, overall fitness and health benefits both individuals and the government.  Work days lost through illness affect both the employee who loses out on income, and the government, which loses out on income-related taxation. Then there's the burden on the health service, medical insurers and the social security system.
On a more personal level, maintaining a healthy weight and staying fit reduces the risk of contracting obesity-related diseases such as hypertension, diabetes, some forms of cancer, arthritis and cardiovascular disease.  Avoiding these potentially life-threatening conditions makes for a longer life, which means you get to see your children – and probably your grandchildren – grow up. Currently, the average lifespan for Americans is 78.2 years, which is low compared to other developed, relatively prosperous countries.
Just 30 minutes of vigorous exercise five times a week can help maintain physical and emotional health, yet only31% of Americans take enough exercise to obtain those health benefits. Exercise can also boost your immune system, making you less prone to sickness and disease. It's also an acknowledged mood lifter - people who exercise regularly are less likely to suffer from depression.
Involving your organisation in Family Health and Fitness Day USA 2012
Local organizations across America can register to host an event by filling in the registration form on the official website. On receipt of the registration form, organizations will receive a resource pack with ideas and information, and access to the official website. Registration costs $30, and includes a license to use the official logo in publicity material for your event. Small organizations running a single event may qualify for free registration.
Participating in Family Health and Fitness Day USA 2012
Check out the local press for details of events in your area. Local schools, churches, hospitals, medical centres, gyms and sports centres may also be hosting events, so ask around. Available events will depend on the organizations hosting them and local interests. Typically, these events may include workshops, health screenings, games, organized walks and exercise sessions. Email [email protected] for more information on events in your area.
Family Health and Fitness Day USA 2012 is an ideal opportunity to learn more about health and fitness, while enjoying a great day out with the family. Exercise doesn't have to be an ordeal – when the whole family have fun together, getting fit and healthy can actually be a pleasure. Remember, the family that plays together can look forward to staying together for much longer.
What events are you or your facility planning?
(Leave your answer in the comments)
Some fun items to include in your event
Jump Ropes
Medicine Balls
KettleBells
Resistance Tubes
Power Bands
AbMats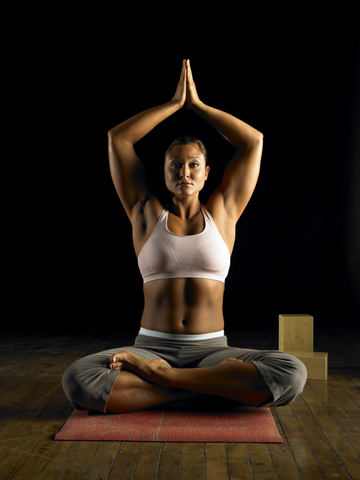 With students returning to school, what better way than to kick-start September by participating in National Yoga Awareness Month, introducing more people to the healthy benefits of Yoga. All across the country,  Yoga studios will be hosting activities such as Yoga classes, concerts, and other special events to inspire people to "practice Yoga and create a more balanced lifestyle".
To start off, the Yoga Health Foundation, a non-profit organization registered in the State of California is offering one week of free Yoga to new students. By giving interested persons a "Yoga Month Card", it serves to initiate interest and awareness in Yoga. The card  has no monetary value and is good from September 1 to October 30.  Invite your family and friends to take advantage of this offer; encourage your neighborhood Yoga studio to participate and/or register events; have an expert come into schools or physical education classes to lead student-wide Yoga sessions.
Presently, over 1600 studios have registered and are involved in National Yoga Awareness Month. For your free pass to get started in Yoga, please click here.
After the month of activities are over, a culminating event will take place on September 30th, 7:00 pm local time. Yoga students of all experience levels are encouraged to practice an international observance with their teachers by doing a "worldwide Yoga practice". This will be an hour-long practice, followed by Savasana at 8 pm, and 15 minutes of meditation at 8:15 pm, focusing on universal peace and well-being. Savasana is also known as the corpse pose, a resting position that signifies the final relaxation of a Yoga session.
This final event will encompass a virtual worldwide wave-effect, spanning nations and countries, coming together through various time zones to end National Yoga Awareness Month with one big bang.
For a person who is new to Yoga, there are many styles to choose from; it may be a bit daunting at first as where to start. Yoga studios, being quite prolific these days, no matter what type of Yoga they teach, practices are all based on the same poses. The only difference is the emphasis or focus placed on movements, whether they are for flexibility, strengthening the core, or addressing injuries, etc.
Most importantly, you should try to find a style that suits your personality, needs, and purposes. Yoga has been around for over 5000 years, and as such, people have been practicing Yoga for various and numerous reasons: body toning, stretching after a workout, reducing stress levels, clearing the mind, boosting the immune system, for detoxification. The benefits are manifold. Listed below are the five most common types of Yoga styles.
A great starting point for beginners is "Hatha Yoga". Begun in India in the 15th century, this type of Yoga is both gentle and slow-moving, focusing on deep breathing practices and meditation. Basic poses are introduced to students, along with relaxation techniques. The benefits of Hatha Yoga are for managing stress, as physical exercise, and improving techniques.
Vinyasa Yoga is a variation on Hatha Yoga, where rhythmic breathing is synchronized with moving from one Yoga pose to another. This style of Yoga emphasizes the Sun Salutation pose, leading to a flowing series of 12 poses, breathing in and out with each movement. "Yoga Flow" is a popular class in many studios, where Tai Chi is incorporated with Yoga moves into one continuous fluid motion that is choreographed to Zen music, a form of Yoga that is both uplifting and cleansing in nature.
Vinyasa Yoga is great for building lean muscle mass throughout the body, plus total body conditioning. At the same time, this style improves strength and flexibility, along with toning abdominal muscles. This practice helps reduce risks of hypertension, heart disease, and Type II diabetes. It is appropriate for both beginners and students at advanced levels.
Ashtanga Yoga is also known as "power Yoga", where emphasis is placed on the eight limbs of the body. However, these are not physical limbs, but rather, aspects of a person's psyche: mental, emotional, and spiritual. This kind of Yoga is fast-paced and intensive, with many push-ups and lunges, designed to maintain body strength and stamina. At the same time, these moves help to relieve stress, improve coordination, aid in weight loss, and address the spiritual self. For a more detailed explanation on all eight limbs, please click this link.
Lyengar Yoga covers all 8 aspects of Ashtanga Yoga, but its concentration is on aligning and balancing the body. In this style, props are frequently used to strengthen poses: Yoga blocks, straps, blankets, etc. Standing poses are emphasized and held for long periods of time. In this way, alignment and balance is improved; body strength is built; and recovery from injury is sped up. This kind of Yoga is therapeutic in nature and beneficial for chronic conditions like arthritis, as well as being a good introductory course for beginners.
Bikram is also therapeutic in nature, known as "hot Yoga"; it takes place in a heated room of 95-100 degrees Fahrenheit. The aim of Bikram is to flush out toxins through sweating, and to loosen tight muscles with endurance stretching and deep heat massaging of various poses. In addition to cleansing the body, Bikram Yoga enhances flexibility and can speed up recovery from injury. These classes are appropriate for beginners, advanced students, and people with physical injuries.
No matter what type of Yoga you choose to practice, you can find studios all across America and around the world. To find a Yoga studio nearest you, click here. Additional websites are also available if you want to do some exploring. If you haven't already joined the Yoga movement, now is the perfect time to start, as National Yoga Awareness Month is here to initiate and inspire you to lead a healthier, wealthier, and more balanced lifestyle.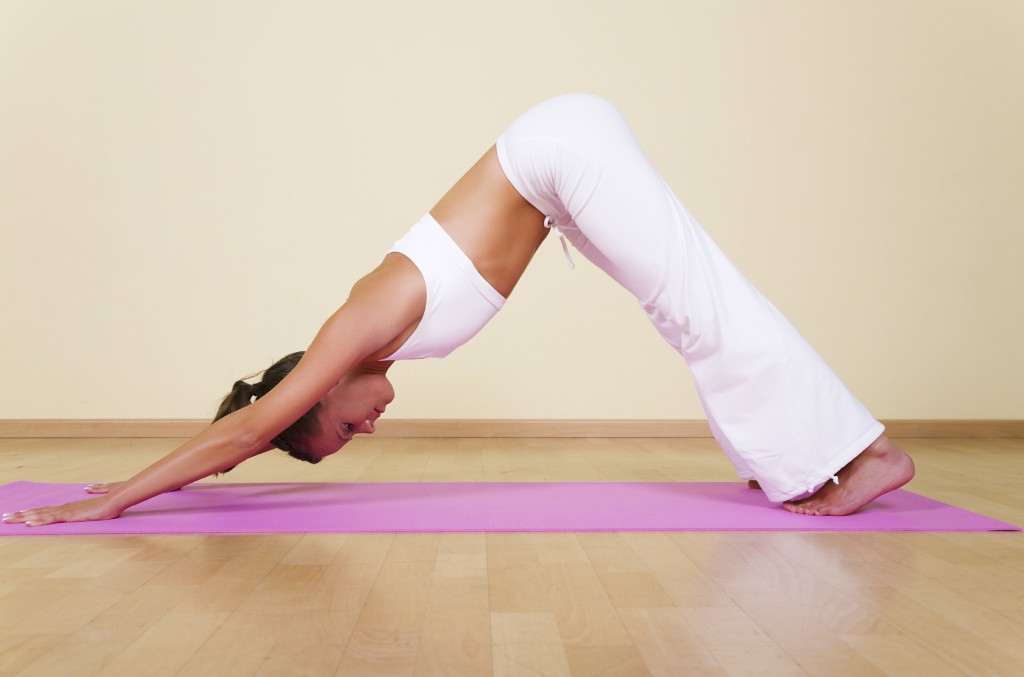 National Yoga Month Starts Now
National Yoga Awareness Month is on the doorstep! Starts September 1, 2012.  Hundreds of Yoga events around the world are taking place to celebrate the role of Yoga in healthy living and to introduce new people to Yoga. If you have ever been curious about Yoga, this September is the perfect time to discover how Yoga can open the door to lifelong health benefits.
Events
Yoga studios across the nation are opening their doors to celebrate National Yoga Awareness Month. Some are planning special displays and exhibitions.
Yoga Aid Challenge
This September 9, Yoga studios around the world are celebrating the joy of Yoga by fundraising for a cause. The Yoga Relay will follow the sun around the world, starting at Sydney, Australia, and ending at sunset in Los Angeles.
More than 200 Yoga events are planned for this day alone. Many of them will feature some of the premier Yoga teachers in each community. Thanks to the miracle of time zones, MC Yogi will be able to participate in both the opening and closing events of the 2012 Yoga Aid Challenge.
Since this event first began in 2006, the Yoga Aid Challenge has raised $1.2 million for charities around the world. This year, organizers hope to raise $1 million. The funds raised during this event will go to local charities, many of which are involved in smaller, community-driven projects.
Global Mala Yoga for Peace
On September 20 through 23, the global Yoga community will unite to form a "mala around the earth." The mala and its 108 beads is symbolic of the prayer for peace, hope, and charity.
The events of a Yoga mala will differ by Yoga tradition and inspiration. Typical events during a Yoga mala may include 27, 56, or 108 sun salutations, or 108 minutes of meditation, kirtan, or movement meditation. Some Yoga centers will also add community service as part of their global mala events.
Most centers will time their early events this year for September 19 or 20, to match the fall equinox and give a strong lead-up to World Peace Day on September 21. Many will also have major global mala events on the September 22-23 weekend. Check with your local Yoga centers for details.
The Time for Yoga
National Yoga Awareness Month winds up on September 30 with another worldwide celebration of Yoga. At 7 pm local time, Yoga students around the world will participate together in an hour of Yoga practice, followed by 15 minutes of savasana and a 15-minute meditation for universal peace and well-being. In this way, a wave of Yoga will flow around the world to bid the sun farewell at the end of National Yoga Awareness Month.
Different Types of Yoga
Yoga is an extremely ancient concept. It is mentioned in writings as old as the Bhagavad Gita, where Yoga is divided into karma Yoga, Bakhti Yoga, and Jnana Yoga. Karma Yoga is the Yoga of action. Bhakti Yoga is the Yoga of devotion, although all Yogas are considered devotional. Jnana Yoga is the Yoga of knowledge. Hatha Yoga is the most familiar form of Yoga to most Americans. It develops strength, flexibility, and stillness of mind through physical postures ("asanas") which are designed to open the channels of the body so that energy can flow freely. The word "hatha" comes from the word for "forceful," as focused through physical exercises and applied willpower. It also has the balance of sun ("ha") and moon ("tha") which is essential for creating balance and uniting opposites. Many other types of Yogas are also practiced around the world. For example, you may see references to "eight-limbed Yoga" ("ashtanga Yoga"), which is the basis of modern Raja Yoga. These eight limbs cover all parts of lifestyle and spirit from right behaviors to proper breath control. Moksha Yoga is a form of Yoga which is practiced in very hot temperatures.
Wondering how to get started?
Making Yoga a part of your healthy lifestyle is easier than ever during National Yoga Awareness Month. Over 1,600 Yoga studios are offering a week of free introductions to Yoga, from beginner levels all the way to specialist branches of teacher training. Whether you want to try out a new branch of Yoga or have never tried Yoga before, you are certain to find a Yoga center event which is ideal for you.
Even the American government has gotten behind National Yoga Awareness Month. This National Health Observance has been marked by the Department of Health & Human Services to promote and educate the public about the health benefits of Yoga.
National Yoga Awareness Month is the perfect time to discover how Yoga can work for you. Commit a week to a free introduction to Yoga, invite Yoga into your life for a month, and discover the health benefits that will last you a lifetime.
How will you participate in National Yoga Month ?
(Write your comments below)
Additional Resources:
Yoga Mats
Yoga Props & Blocks
Yoga Straps