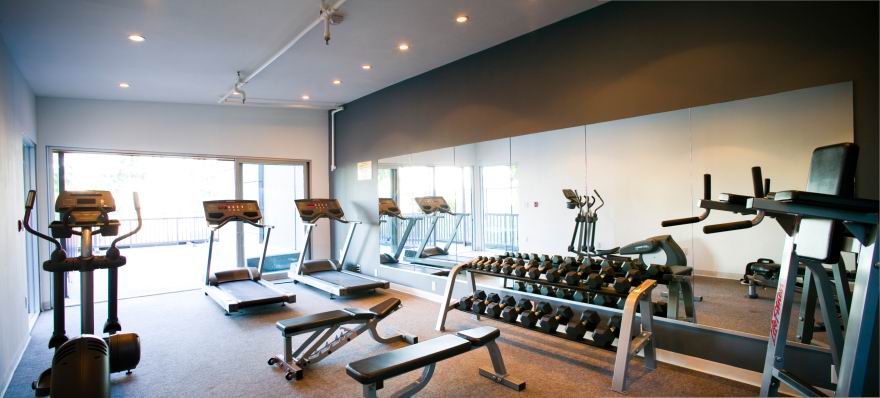 There are many things people should consider when trying to find the perfect gym to sign up for. First, you want to figure out what your goals are in going to the gym – whether you want to lose weight or just tone your muscles. Next, you should choose a gym that you feel comfortable working out at. People tend to slack off if they are in a surrounding that they feel uneasy in. Visiting several gyms, at several different times of the day is the only way to determine what gym you would like to attend, what time you want to go, the friendliness of the staff, the cleanliness, and the stability of the equipment.
Another important element is finding the gym that has the right personal trainer for you and your exercise needs. If you have a certain training routine that you are used to, find someone that has a long history of experience and who will test your current condition before enrolling you in a routine. You want a trainer who is going to motivate you and be interested in your overall outcome. Having conversations with numerous trainers is the only way you will find the perfect one.
Next in line is the fitness accessories and equipment. You want to make sure that whatever gym you decide to go to, that it has the right equipment available for you to reach your ultimate goals. Most exercise machines that are used to target major muscle groups, work all the same, so it can be confusing as well as overwhelming in picking out the right equipment. The key is to look for specific equipment such as treadmills and steppers.
Make sure when searching for a gym to remember that the most expensive gym isn't always the best gym. Just because it is popularized on TV or is a well-known chain, doesn't mean that the gym you pick will make you will feel comfortable and at ease when you are working out.
Whether you are looking for aquatic fitness facilities and equipment, or your run of the mill aerobic fitness centers, make sure to look into everything that each place has to offer. Doing a little bit of research never hurt anyone and in this case, it will only benefit your total outcome in the end.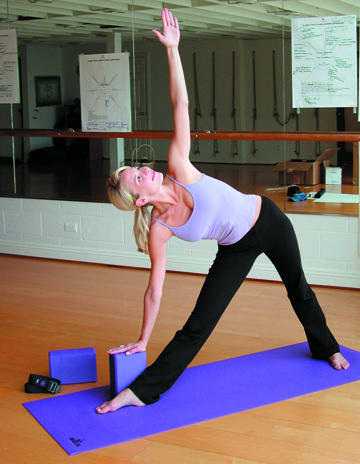 Among, the other high quality gym products we sell, we are proud to provide the best yoga blocks, yoga mats, and yoga straps. Our yoga equipment is used by the best professional trainers and the highest quality health clubs in the industry. Yoga mats and other equipment are in high demand. Some of the most successful group classes in fitness today are yoga classes. Health clubs and personal trainers need to have enough yoga equipment to appease the masses. We provide high quality cost-effective yoga blocks, yoga mats, and yoga straps to maintain the great standards of your business.
In the beginning, of your health clubs yoga training classes, yoga straps are extremely helpful. They assist all different yoga levels in successfully maintaining poses. Your yoga students will gain confidence, which will lead to more visits, with our awesome selection of yoga straps.  As your yoga students continue to improve, it is important to present new challenges. This is why we provide a wide selection of yoga blocks. Our yoga blocks can support all different weight levels. If your health club or professional class teaches P90X, we have great yoga blocks to use with this program.
Our selection of yoga mats are light weight and are perfect for all levels of yoga training. From beginners to yoga experts, our yoga mats can be utilized. They provide a smooth non-slip surface, which provides a great location to learn. Treat your customers to high quality yoga mats and keep them coming back for more.  Browse our amazing selection of yoga equipment and let us help your business stay up to date.
About This Video
Star Trac 4000 Treadmill, How to Replace the Drive BeltTools Needed: Phillips Screwdriver, ¼" Allen Wrench, ½" Wrench, Bungee Cord. Tools needed may vary depending on your hardware.
Switch the Power off on the unit.
Next, unplug the unit from the wall
Remove the finger guard retaining screws and carefully remove them from the deck at each end of the rear roller.
Loosen each rear roller bolt by 10 full turns. Then count the remaining turns necessary to remove the rear roller bolts. Remember to write down the number of turns needed to remove the bolts in each side for future reference.
Carefully remove the rear roller from the unit. Clean any wax or debris buildup from the roller and place it aside.
Raise the shroud and secure it with a bungee cord.
Work the drive belt off the motor pulley by hand turning the flywheel while pushing the belt aside.
Now remove the front roller retaining bolts.
Carefully remove the front roller from the unit. Clean any wax or debris buildup and set the roller aside.
Remember to replace the drive belt before installing the front roller back into the unit. Carefully place front roller on deck under belt and push forward into place, while placing drive belt on inside of the drive pulley.
Replace the front roller bolts.
Now spin the roller by hand while pushing the drive belt on to pulley. Be sure to spin the roller several times to insure complete installation of the drive belt on the pulley.
Install the rear roller into unit. Carefully start each bolt and turn one to two threads to ensure proper mating of threads.
Tighten each rear roller bolt the number of turns you kept earlier for reference.
Now, Plug in and power on unit.
Carefully remove the bungee cord from the shroud and lower it back into place.
Start the unit at a very slow speed and check for proper belt alignment. Remember to start at the slowest speed possible and be ready to stop the unit quickly if needed.
If the belt is moving to right side of unit tighten the right roller bolt. If the belt is moving to left side of unit tighten the left roller bolt until belt is tracking properly.
Caution: make very small adjustments such as ¼ turns and then watch the belt for several moments before making another adjustment.
Once the belt is tracking properly walk on the unit at a slow speed and check for belt slippage on foot fall. If this is happening tighten each of the rear roller bolts (¼ turns) equal turns until the slippage is no longer occurring.
Now use the unit at a jogging speed to check for belt travel or slippage.
If slippage still occurs make small equal adjustments (¼ turns) to both sides of roller and re-test.
Install the finger guards once you have enough clearance from the rear roller.
Now plug in and power on the unit.
About This Video
Tools Needed: Clean, hard bristle wire brush, 4mm Allen wrench, and Silicone spray lube.
Replacing the brake pads on your Schwinn Indoor Cycle due to a loud squealing is not the only solution. You can bring that old pad back to life as long as it has a good thick felt that doesn't crumble off during the restoration process.
If the pads must be replaced, the following process will also prolong the life of the new pads.
Remove and inspect the pads. If the pads still have plenty of felt, the squealing is probably due to hardening or glazing of the felt pads.
End that annoying squeal by roughing up the felt pad with a clean, hard bristle wire brush. Once the felt has been roughed up, trim any excess felt from around the edges and saturate the felt with silicone spray.
Re-install the pads and you are back in business!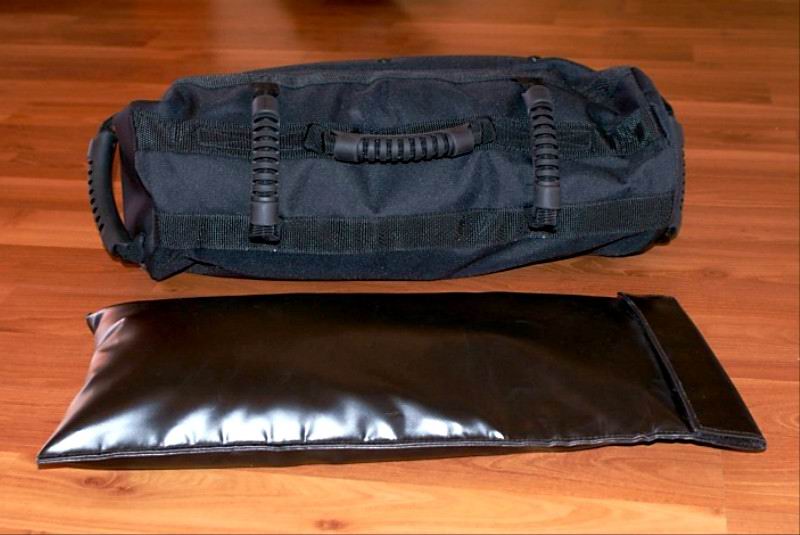 Working out with sandbags is similar to using a balance or wobble board (or products that achieve a similar result). While using those, you stand on an unstable surface and try to keep your body's balance on top of the constantly shifting surface. This forces your body to use muscles rarely used in daily life, particularly the core muscles of your lower abdomen and back. Sandbag workouts use a similar principle. Instead of a single, hard lump of weight like a barbell, a sandbag shifts around constantly while in use, and this forces your body to make small adjustments. This works muscles rarely used (as mentioned before, it's similar to using a balance board), with the addition of applying a traditional workout to your arm and leg muscles. There really isn't another product out there that can boast of this versatility. Usually, core muscle workouts are separate from other types of exercise, but a sandbag combines them into a unique, and exhilarating exercise program that almost anybody can do. Sandbag training is also catching on with various sports, particularly the NBA. They are also being implemented into the popular high intensity interval training exercise programs.
SPORTSMITH currently carries two varieties of sandbags. These bags are incredibly sturdy and will withstand years of regular use. The outer shell is made of heavy-duty material, and each bag has several grip options for various uses in your workouts. Note that the bags do NOT ship with sand or other filler material. This is to minimize shipping costs. However, this leaves it up to you as to how to fill the bags, as you can use heavy materials like sand, or use lighter material like rice or wood chips. This lets beginners and experts alike tailor their exercises to their own personal needs. Variety and versatility is what these bags are all about!
The first product we carry is the "Ultimate Sandbag Power Package". This comes with a 9" X 19" bag and two filler bags. These bags can be filled up to twenty pounds each. This package also includes an instructional DVD and a wall map to aid in your training.
The second product we carry is the "Ultimate Sandbag Strength Package". This one comes with a 10" X 27" bag and two filler bags that can be filled up to forty-five pounds each. As with the Power Package, this also comes with an instructional DVD and a wall map.
SPORTSMITH is excited to bring you these new products. We strive to stay on the forefront of new and unique fitness products, and to bring them to you at the best cost possible!