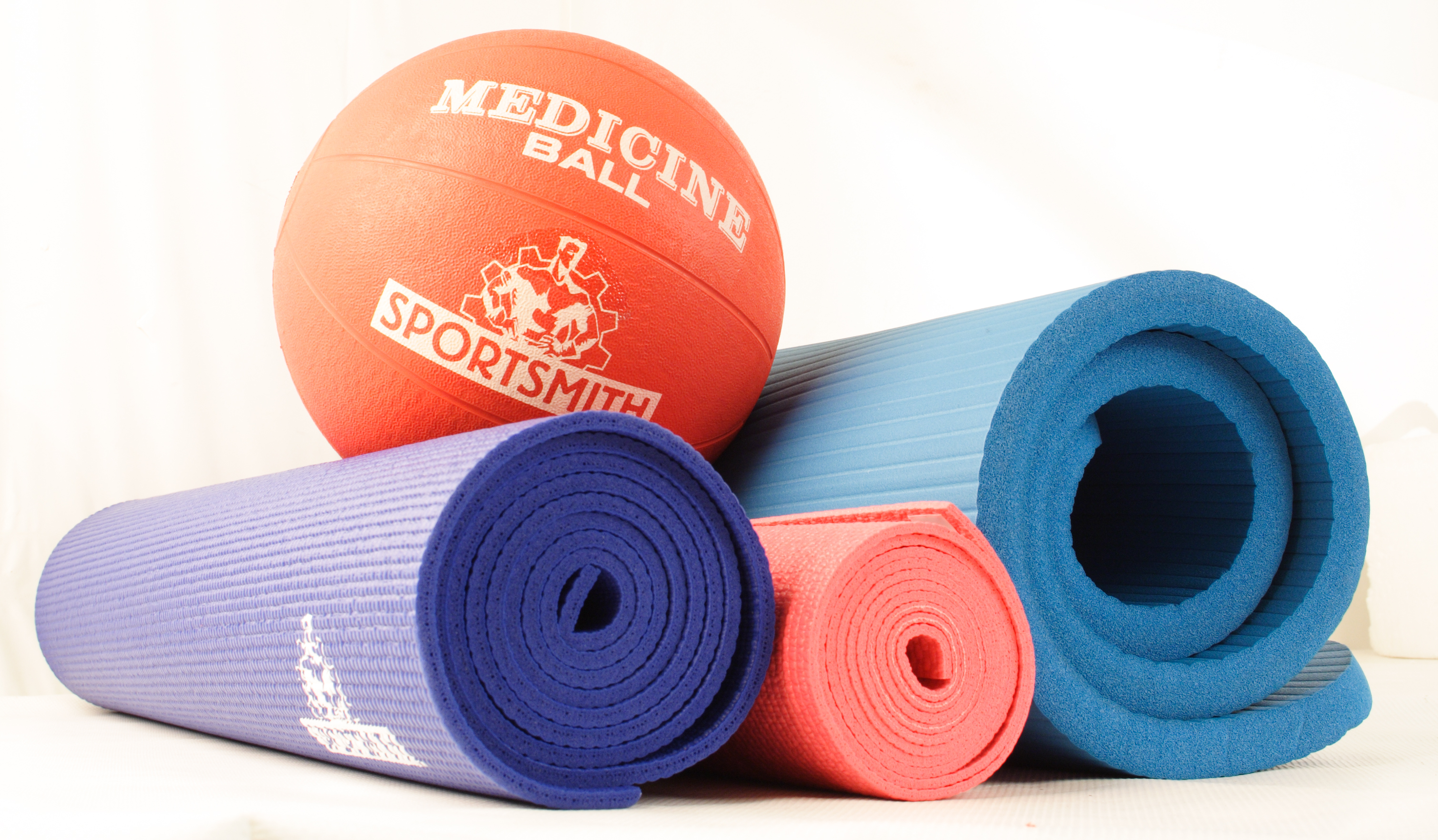 Exercising and staying in shape is a must for many people all over the world. Whether you sign up for a gym or do daily workout routines on your own, exercising can not only keep you in shape, but it will keep you healthier too. Joining a gym is not an uncommon thing for many people – it motivates them to continue to work out and helps them to reach the ultimate goal of either losing weight, toning up, or simply becoming healthier than they were. Many gyms will offer group work out sessions that will incorporate many different exercises, with many different items of equipment, to achieve the goal you are looking for.
Some of these pieces of equipment include body toning bars, aerobic steps, yoga straps and medicine balls. All of these things serve a different purpose and tone a different part of the body. Whether you are looking to work out your arms, legs or stomach, there is always a way to do it when joining a gym. Group work outs can be a motivational tool when trying to accomplish the physical changes you want to. Working out with other people can be an incentive to continue to push through the difficult times and reach the goals you always wanted to reach.
It all comes down to preference when exercising, as some people may enjoy working out by themselves and some may enjoy working out with others. Sometimes you need that extra bit of support from other people when trying to see a difference in your physic. If you decide to join a gym, check into different group activities that include your favorite fitness accessory items and be on your way to a healthier tomorrow!
Tools Needed: Ohm Meter
Most potentiometers have three connectors. Two are the total and non varying resistance of the potentiometer, referred to as ends. The third is the variable resistance, referred to as the wiper.
If it is unknown which connections are which you can perform the following tests and determine their location.
Ensure that the meter being used for testing is equipped with a range capable of testing the potentiometer in question. Remember to always set your meter to one range higher than the component being tested. The potentiometer used in our video is rated at 1000 ohms or 1k Ohm, so we will be using the 2k setting on our meter.
If any of these tests results in an open or no reading the potentiometer is bad.
When taking a reading from either of the two ends and the wiper you should get a reading equal to the adjustment of the potentiometer. This can be verified by having someone adjust the potentiometer while taking a reading.
When taking a reading from the two end poles you should get a reading equal to the potentiometer's rating, as is the case in our example, 1000 ohms or 1k ohm. This reading should only vary slightly if any when the potentiometer is adjusted.
For more info click here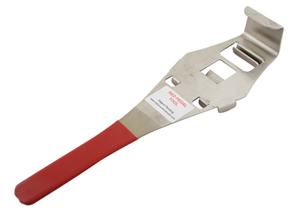 Are you an indoor cycle instructor or a spin enthusiast that is tired of wrestling with the removal of the toe cage found on the popular Schwinn Triple Link pedals? You know what kind of headache it is to remove the shoe clip before a class so the pedals are ready for LOOK or SPD shoe cleats.
Now there's an easier way with the Red Pedal Tool. No more delayed classes, bruised knuckles, or broken pride. With the Red Pedal Tool, Triple Link pedals can be removed safer and easier from your indoor spin bike.
The Red Pedal Tool eliminates the hassle instructors or members face when removing the toe cage used for regular running shoes to make pedals SPD or LOOK compatible.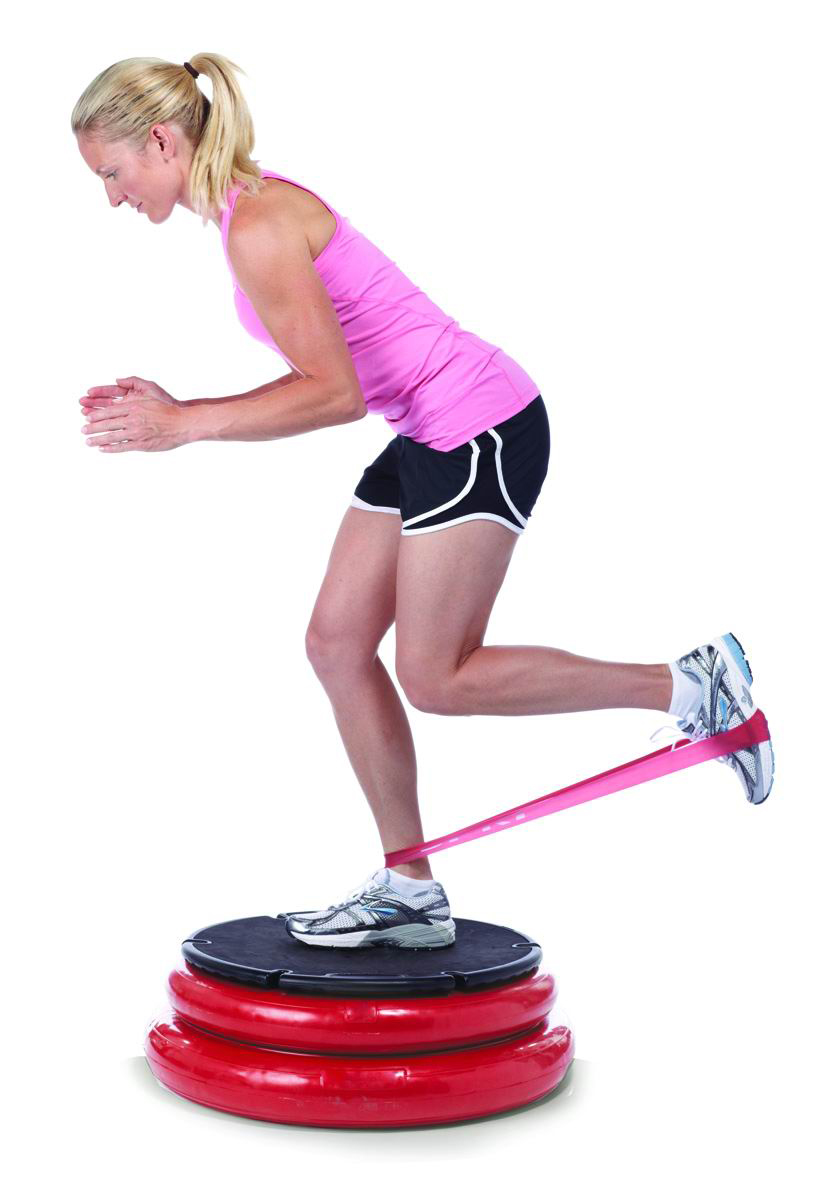 Most gym goers would find themselves familiar with the original Step. For decades this piece of fitness equipment has been firming abs and toning bodies. The original Step has been a core component for group exercise Now a brand new product, and one that has fitness experts and trainers very excited. It's called the The Step360, and it combines the best features of several popular balance and exercise products while adding new features never before seen in similar products.
Designed by martial artist John Cole to help him with single leg kicks, the The Step360 consists of two inflatable round tubes topped by a flat, hard board. This story explains a little of how the Step360 came to be.  This setup allows for all the balance and strength training of a balance board or Bosu, but the flat surface emulates the natural position of the feet, unlike similar "squishy" products that have you attempting to balance on a soft, pliable surface. The Step360 is completely adjustable to any experience level as well. Simply inflate the tubes fully (using a simple hand pump) for an easier workout, or inflate them less and less for a much more challenging experience. If you're a beginner at balance exercise, then you can simply only inflate a single tube to make things easier.
The Step360 also includes a feature that no other product can boast of. Along the sides of the flat board are notches where you can attach resistance bands, which will give you a true multi-purpose workout. Just try using a resistance band while balancing on the half-inflated tubes and you'll understand the true meaning of challenge! The Step360 also functions as a step trainer, which has been proven to be an extremely efficient cardiovascular workout. You can also simply combine any of the aspects of the Step360 to form your own personalized workout.
One of the most respected trainers in the fitness world, Jessie Pavelka, has worked extensively with the product and has designed several quick, high-intensity workouts that will help with virtually all aspects of your workout and fitness routines. Fitness expert Robert Sherman has also been instrumental in designing workouts and classes based around the Step360. The Step360 comes with a wall chart showing you various exercises, and an instructional DVD.