No Power on SC916 Stepper
About This Video
This video covers a No Power situation on the Stairmaster SC916 Stepper. The nature of the Stairmaster SC916 Stepper is to power up when you step onto the pedals. A No Power situation, as the video shows, results in no response from the console and the pedals falling to the floor.This unit is battery powered, so the battery voltage is the first thing to inspect. The battery should read 6.1 VDC or greater. The battery can be recharged if the reading is less than 6 VDC but greater than 4.8 VDC. It should be connected to the battery charger for 24 hours and then disconnected. If the battery reads less than 4.8 VDC, the battery is no longer good and should be replaced.
If the battery voltage is good, the next item to inspect is the speed sensor. The gap of the speed sensor and its target disc should be close to a credit cards thickness. Adjust the gap if necessary. Inspect the connection of the speed sensor to the lower control board. Reset connection if necessary. See our video on Speed Sensor Testing and Adjustment for further troubleshooting of the speed sensor.
The lower control board could be at fault if everything up to this point has checked out good. It is recommended to swap the suspect lower control board with a known good board. Replace the lower control board if necessary.
Ensure all connections to the lower control board are secure. A loose cable or wire connection can often be the cause for the No Power situation. As the video shows, that is the case in this example.
A last note, you can remove the console and disconnect the 20 pin cable from the display. Measuring for DC voltage from the black and white wires, you should get the same reading as from your battery. If the voltage verifies but the console still does not power up, then the console should be replaced.
For more videos on Stairmaster maintenance.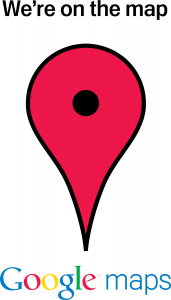 Sportsmith LLC has been recognized as a Google Favorite Place. This is a very exclusive title, given to only 1% of all businesses in the United States. Essentially, a Favorite Place is any business that has been found online by Google and clicked on, then ended up in the top percentile of all businesses found by Google. Pretty impressive considering the number of businesses out there!
As part of this promotion, Google has issued each business that qualifies with a "QR Code" decal. This is a special barcode that can be scanned with any smart phone camera (via a downloadable application) that will function as a sort of "marker" on Google Maps. Scanning the code will bring up specific information about that business, and allow access to user reviews, any coupons that have been released, or allow the user to add the business as a personal favorite.
Sportsmith is proud to not only be recognized by this unique honor, but to also participate in Google's initiative to put America's business "on the map". We would like to extend our thanks not only to Google, but particularly our customers, without whom accolades like this would not have been possible.
Tulsa, OK – June 7, 2010 – SPORTSMITH™, the nation's largest supplier of fitness equipment parts, today announced its alliance with StairMaster® and Schwinn Fitness®. Beginning June 1, 2010, the company will launch the Official Authorized Product Support Center, sourcing all non-warranty replacement parts and providing technical support worldwide for legacy StairMaster® and Schwinn Fitness® Models.

An additional 20,000 square feet of warehouse space accommodates its expanded parts selection. StairMaster® and Schwinn Fitness® non-warranty equipment owners will now receive around-the-clock service through the new StairMaster Product Support Center accessible at http://www.sportsmith.com/stairmaster/.
Using this web portal, consumers may purchase replacement parts, view parts diagrams and watch repair tutorial videos. Live web-based technical support will also be available via online chat. Improved shipping rates have already been secured.
"This alliance allows us to better utilize our staff and focus on growing our business," explains Dustin Grosz, StairMaster CEO. "We chose SPORTSMITH™ because of their vast knowledge of the StairMaster® and Schwinn Fitness® brands, including their innovative warehouse capabilities and same day shipping of fitness equipment parts and fitness products."
Moving forward, StairMaster™ will concentrate efforts on manufacturing and warranty services for existing business segments. "As the business grows, we are relying on SPORTSMITH™ to be the experts and manage the non-warranty aspects," continues Grosz.
StairMaster® and Schwinn Fitness® models include:
4000PT
4100PT
4200PT
4400CL
4400PT
4600CL
4600PT
7000PT StepMill
SC916 StairClimber
SM916 StepMill
AC Classic
AC Performance
AC Sport
IC Elite
IC Evolution
IC Evolution SR
IC Pro
With a 15-year legacy, SPORTSMITH™ is proud to be the nation's leading product support company with a solid reputation within the fitness industry. The company has built its stellar reputation by consistently delivering world-class quality product support, efficient customer service and expert technical support. The company offers the most technologically advanced user-friendly website in the fitness industry.
"We are honored to be chosen by StairMaster® as the company's preferred product support provider," states Brad Schupp, President of SPORTSMITH™. "We're ideally poised to add real value to the company's existing operations. We're driven to ultimately enhance the industry as a whole by helping organizations focus on their core strengths, whether that is manufacturing world-class exercise equipment, developing the finest fitness facility within their community  by making exercise equipment maintenance as fast, easy and cost efficient as possible. SPORTSMITH™ is a proven asset to the OEM manufacturers we work with and health clubs alike, that incorporate SPORTSMITH™ product support services within their business practices."
For more information, call 888-713-2880 or visit http://www.sportsmith.com/stairmaster/.
About SPORTSMITH™
Founded in 1995, SPORTSMITH™ is the nation's largest supplier of fitness equipment and parts for health clubs and health-conscious individuals. The company is recognized for its superior quality, express same-day shipment on all orders, comprehensive selection of more than 40,000 individual items and overall value, with products 10 to 30 percent below competitive retail prices. The company serves customers through its 40,000 sq. foot state-of-the-art office warehouse, with orders placed by mail, fax, phone or online via its direct mail catalog and secure ecommerce website.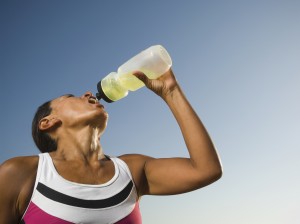 If you were told that the key to health and wellness lies in a tall glass of tap water, you probably wouldn't believe it. Yet there's perhaps more truth to this statement than meets the eye.
For instance, when you're feeling irritable, drowsy or unable to concentrate, there's a strong probability that your body is telling you its thirsty. Other early signs and symptoms of mild dehydration, explains Lisa De Fazio MS, RD, include headaches, reduced muscle performance, muscle cramps and dry eyes.
For competitive or recreational athletes, a mere two percent dehydration level can reduce performance by as much as 10 percent, states Amy Goodson, MS, RD, CSSD, LD, a sports dietitian in the Dallas/Fort Worth area and member of the Dallas Dietetic Media Bureau. Clearly the importance of hydration is nothing to balk at.
So what can you do to prevent dehydration, and how much water should you consume daily? Let's take a closer look.
What is dehydration?
A whopping 60 percent of your overall body weight is water, and several organs and muscles contain as much as 80 percent. Dehydration occurs when the body lacks the proper amount of water necessary to perform physically, physiologically and mentally. Mild dehydration occurs when you lose just one liter of water. If you experience an increased heart rate, changes in blood pressure or thicker blood, you could be showing signs of moderate to more severe dehydration.
Several biochemical and physiological cellular reactions require both water and electrolytes, like chloride, calcium, magnesium, phosphorus, potassium and sodium in balance. Electrolytes make you feel thirsty which, in turn, promotes fluid intake and hydration. Carbohydrate metabolism keeps us active and productive. Without the proper balance, you will feel unusually sluggish and lethargic.
A healthy, adequately hydrated individual should have clear or pale urine, but an obvious sign of dehydration is urine closer in color to apple juice or oil. Dehydration is more common during hot summer months, in the morning immediately after waking, during tournaments, two-a-day training sessions or following lengthy periods of exercise.
How much water do you need?
Actual quantity of daily water intake varies for each individual based on age, weight, weather and attire, illness, and both the duration and intensity of exercise. However, generally speaking, Ms. De Fazio recommends eight to nine glasses of water per day on average to replace fluid expenditure from kidney filtration, respiration and perspiration.
If you consume milk or alcoholic, caffeinated or carbonated beverages, which are dehydrating, your body's water requirement will increase. The same holds true during episodes of consistent exercise, during which you should consume 5 to 10 ounces of fluid every 15 to 20 minutes.
What's the best way to hydrate?
Hydration comes in several forms, but plain water is, without a doubt, the best and most cost-effective option. One downside to water, however, is that it lacks the carbohydrates you need for energy and glucose replacement. Water also lacks the proper balance of electrolytes, like sodium and potassium, required during intense exercise sessions, Ms. De Fazio explains. Carbohydrate and electrolyte replacement is critical for athletes because they are naturally more prone to heat-related illnesses such as heat stroke or vomiting.
Soup, tea, smoothies, vegetables, juices, jell-o, decaffeinated coffee, fruit and low-calorie beverages like crystal light drink mixes also provide an excellent means for re-hydration, some of which also include electrolytes and carbohydrates, to help you prevent health consequences. Popular sports drinks like Gatorade, Propel, Powerade and Vitamin Water replenish the body during moderate to intense periods of physical exercise, boosting energy and performance. Just remember a sports drink is designed for sport, not for sitting behind a desk or math class, explains Amy Goodson, MS, RD, CSSD, LD. Then you should rely on water.
Steer clear of juices and soft drinks containing excessive amounts of sugar especially during physical activity or exertion as they can upset your stomach. Gatorade brand sports drinks contain measured sugars and carbohydrates ideally balanced to absorb quickly, replace lost glucose, boost athletic energy and ensure proper hydration even during peak temperatures. If you would rather eat your electrolytes as opposed to drinking a high-calorie sports drink, consider the following food sources paired with a tall glass of water:
Sodium Food Sources: baked chips, pretzels, crackers, soups, beef or turkey jerky
Potassium Food Sources: bananas, avocadoes, strawberries and potatoes
While water may not be the sole key to health and wellness, hydration is an essential element to feeling your best and performing at your peak.